Storeroom would be delighted to accept your donations of reusable furniture (compliant with Fire Safety in the case of soft furnishings) and other household items.  Please call 01983 298679 and see if we can help each other, our community and by promoting re-use, reduce landfill waste too.
FREE Island wide collection service!
When our driver visits you it will be his decision on the day whether an item is suitable for Storeroom or not.  Please do not be offended if the driver cannot take the item/s you are offering.
Please be aware that our vans do not have as much space inside as a tardis!  We can only collect items as previously arranged, there is seldom spare room available for unexpected large pieces of furniture.
WHAT SORT OF ITEMS CAN STOREROOM USE?
We usually accept pretty much everything to make a house into a home (so long as your donation is in good condition and has appropriate labelling); items such as furniture, kitchen equipment, electrical appliances, office furniture, carpet/rugs, plus bicycles, are always popular for reuse.
WHAT CONDITION DO ITEMS NEED TO BE IN?
The donations we receive are sold on at affordable prices to people who are in need and to the general public. For us to be able to pass donations on, they need to be in good condition. It doesn't need to be new, but any item offered should be clean, free from damage, rips or stains and in good, usable condition.
Upholstered furniture like sofas, armchairs or mattresses must have a fire label otherwise we will not be able to accept them; legally we cannot sell on items unless we know they are safe.
Any electrical devices should be less than 10 years old, currently working and clean. Bikes should be functional and with all parts.
WHAT CAN'T STOREROOM TAKE?
Each re-use organisation is different, but Storeroom can't take Cookers (electric or gas) or any gas items. We also do not accept personal items i.e. clothing, shoes etc. but plenty of other charities on the island would love to receive these from you.
WHAT IF MY ITEM IS NOT REUSABLE?
If you can't find someone who can use your unwanted items, you can contact the Isle of Wight Council's Bulky Waste service on 01983 823777 or complete the online form by visiting https://www.iow.gov.uk/iwforms/form.aspx?k=oneoff  You will need to log in or sign up to continue.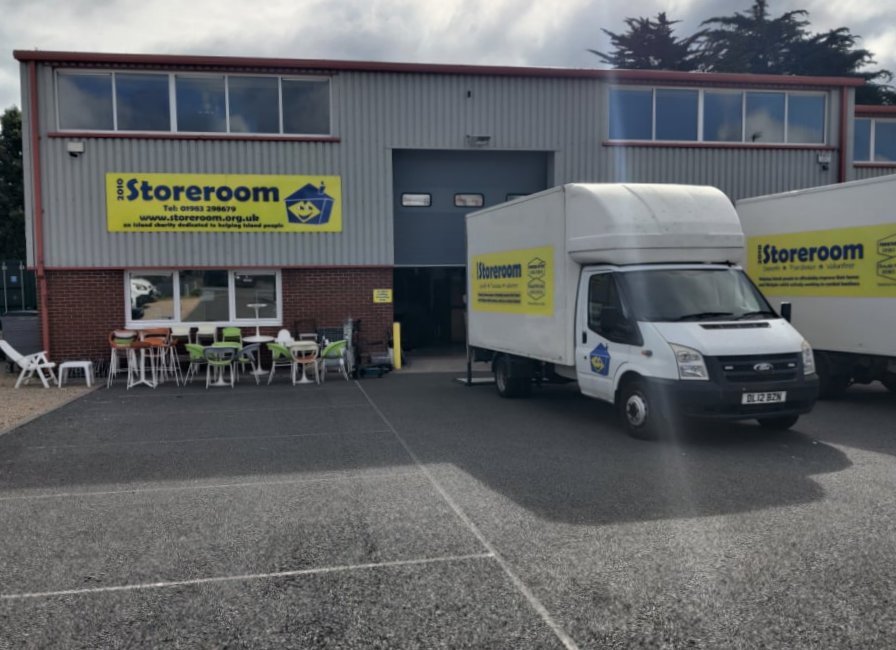 *  *  *  *  *  *  *  *  *  *  *  *  *  *  *  *  *  *  *  *  *  *  *  *  *  *  *  *  *  *  *  *  * 
Gift Aid
Can you Gift Aid your donation to us?  In order to make a Gift Aid donation you'll need to make a Gift Aid declaration. Storeroom will ask you to sign a form we will have already prepared for you.
Gift Aid increases the value of your furniture donations to Storeroom by allowing Storeroom to reclaim basic rate tax on your gift.  We can claim back the tax on your donation (25p for every £1 you donate) through Gift Aid.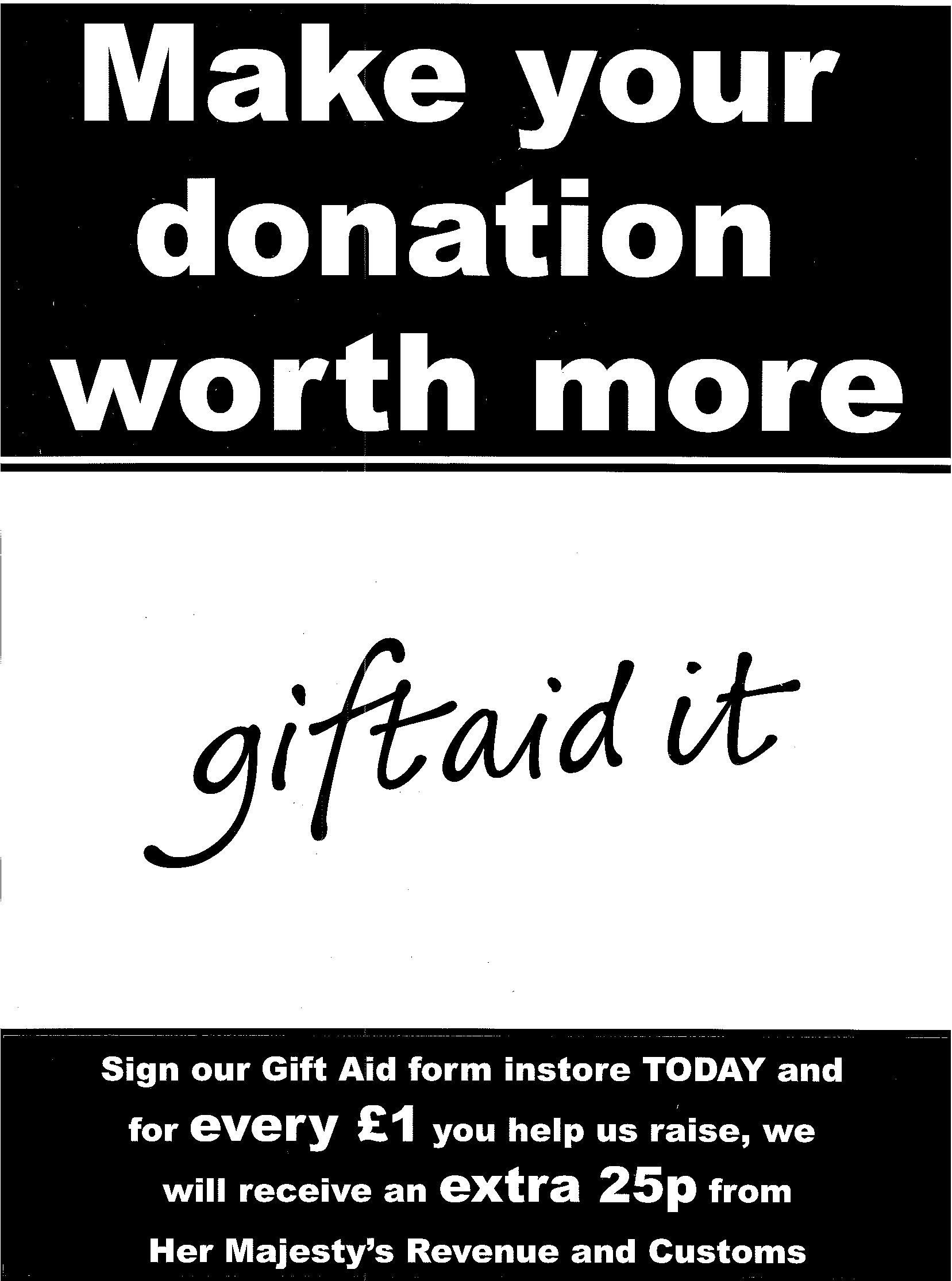 This additional income really does make a big difference, so please don't forget to Gift Aid your furniture donations if you are a UK tax payer.
Any information we may hold regarding Gift Aid donors is to comply with HMRC regulations; signing Gift Aid documentation is deemed as having given consent to your details being kept on file.
 *  *  *  *  *  *  *  *  *  *  *  *  *  *  *  *  *  *  *  *  *  *  *  *  *  *  *  *  *  *  *  *  * 
For details of other local recycling schemes please visit the Footprint trust website – www.footprint-trust.co.uk  or telephone 01983 822282.
If you feel you can help Storeroom2010 financially, please ask to speak to the CEO Nick Miller on 01983 298679.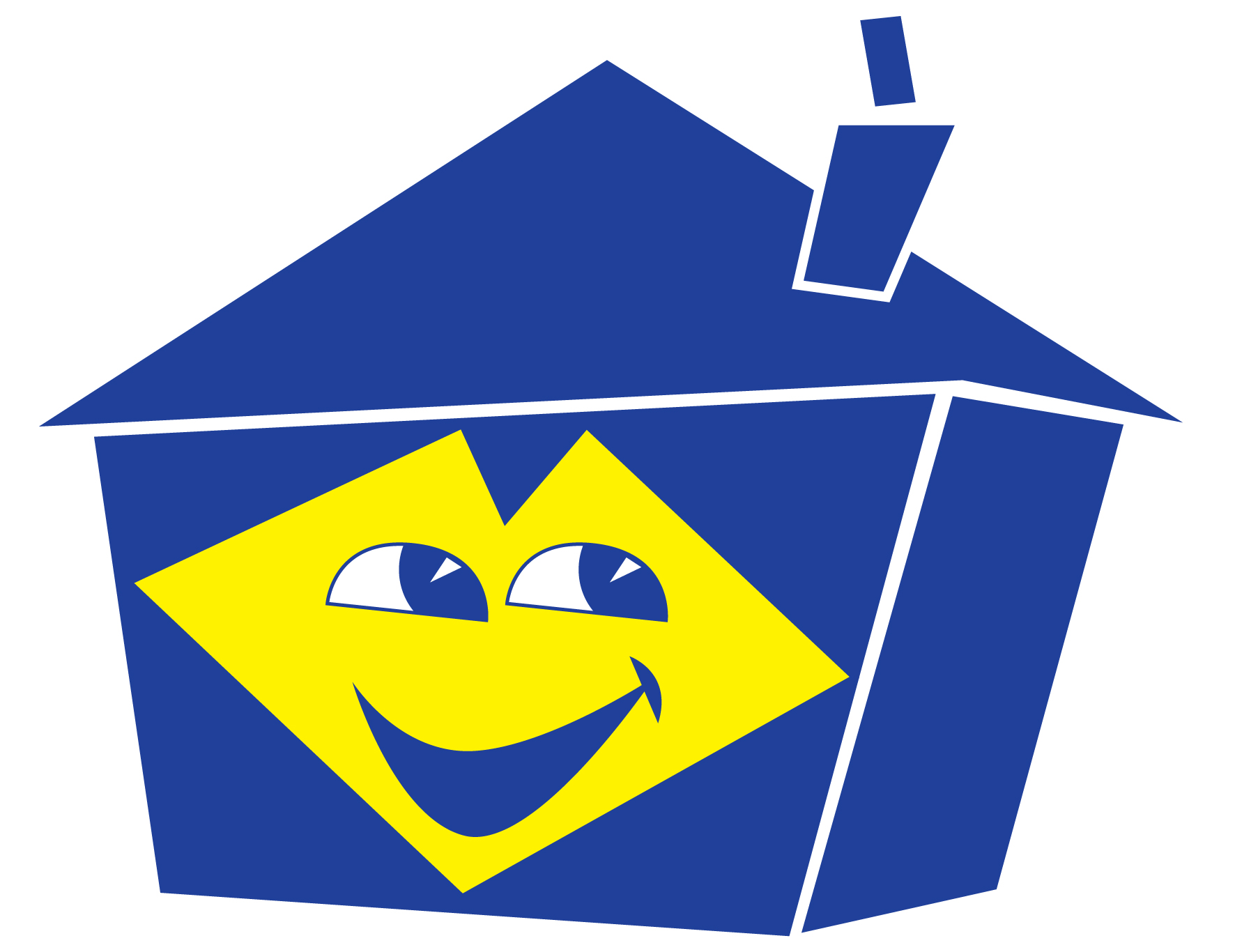 We are not responsible for the content of external websites